Enigma Satin Bead Finish / Mirror Logos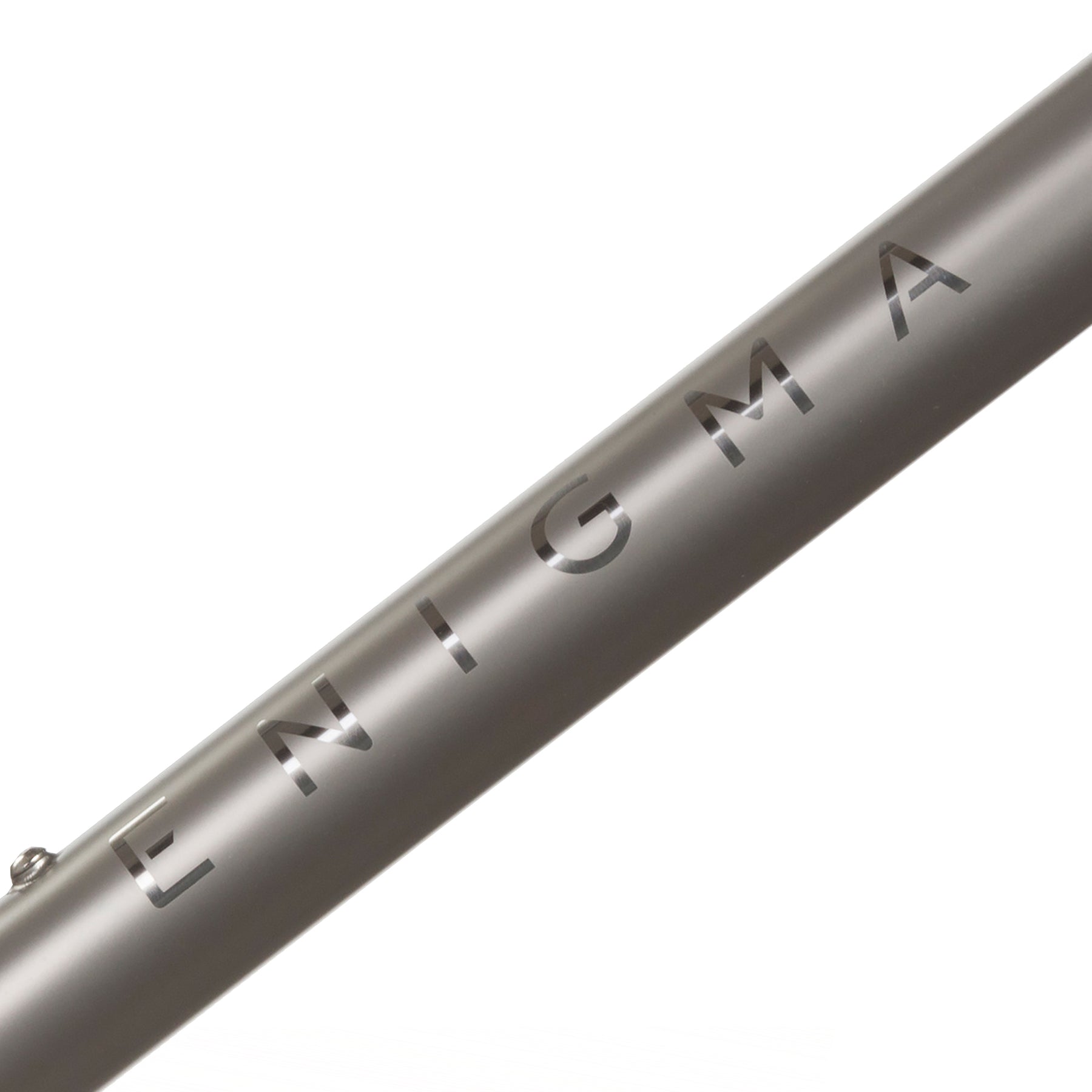 Enigma
Satin Bead Finish / Mirror Logos
We believe that a high-quality titanium frame deserves the very best quality finish and whether it's hand-brushing, bead blasting, mirror polishing, anodizing or paint, we can do it all in-house, and to the very highest level.
Mirror polished logos provide a beautiful contrast to the satin bead finish. RRP £340.00
Find out more about Enigma Titanium Frame Finsihing
Regular price
£340.00

(Inc VAT for UK Customers)
Regular price
Sale price
£340.00

(Inc UK VAT)
In stock.
Features: